Colectivo BDB @ CAT Tradicionarius BCN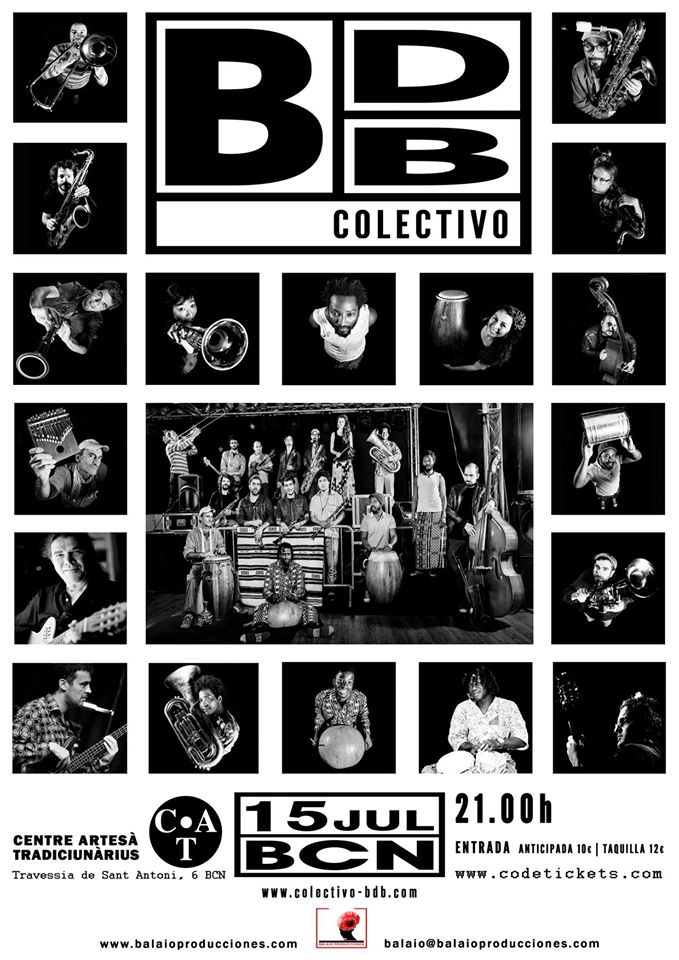 Colectivo BDB strikes again the 15th of July at CAT – Centre Artesà Tradicionàrius, Barcelona. It took a while to, once again, gather the group, but here we are, willing to play. And for those willing to dance, this is a must go concert. A big orchestra, a great crew and lots of energy under the direction of Mû Mbana. Afrobeat at its best.
we are:
Alê Ortega, Guillem Aguilar Nolis, Paulinho Lêmos, Lluís Boronat Casanova, Martin Horne, Natsuko Sugao, Robson Rodrigues Bonfim, Baba Maiga, Mû Mbana, Sol Homar, Karafa Diatta Diatta, Juan Pablo Balcazar, Àlvar Monfort, Luiz Rocha, Júlio Marques Adoglio, Crá Rosa, Diego Lopez Collia. 
Production by Balaio Producciones
Photos by Joan Tomás.
CAT – Centre Artesà Tradicionàrius BCN
15th July 2016
Travessia de Sant Antoni, 6-8
08012 Barcelona
Metro L3 Fontana
Autobús: 22, 24 i 28
Ferrocarrils: Gràcia
Watch this video if you wanna know a bit about it: