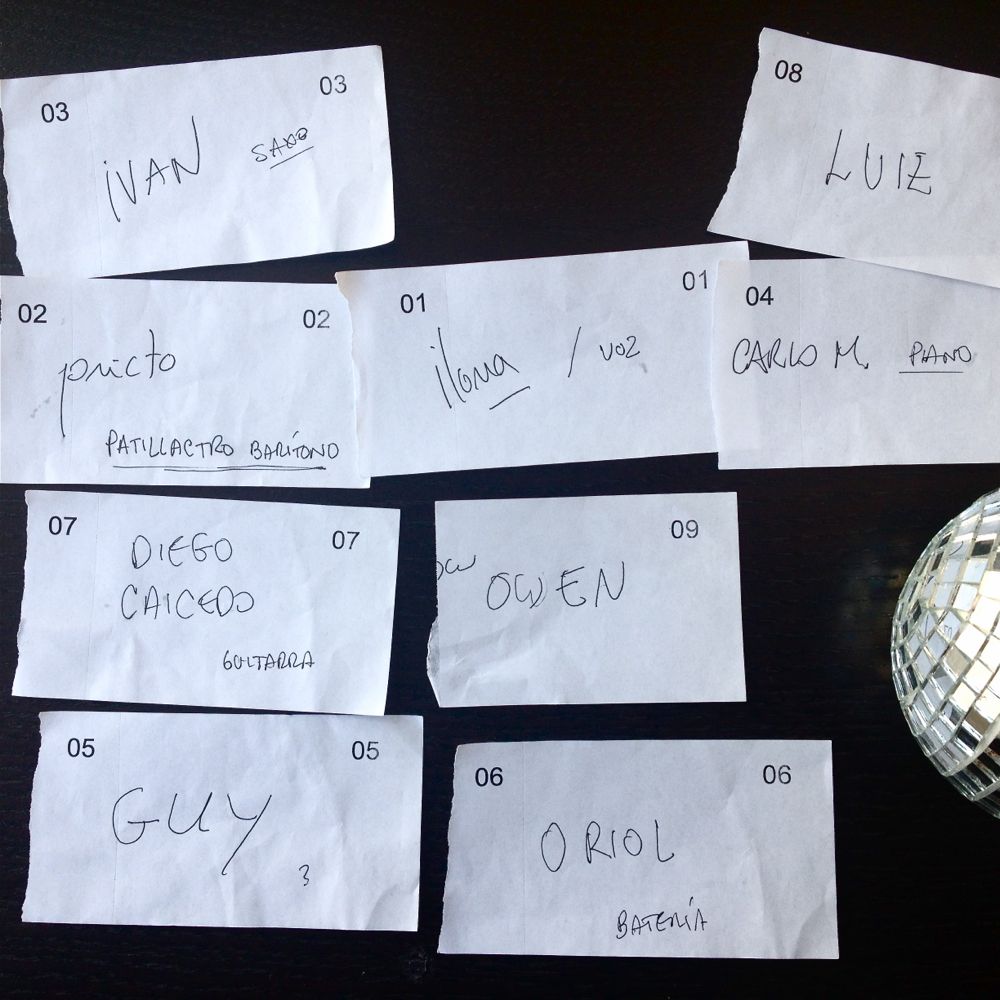 Free Improvisation Jam #5
Soda Acústic
Barcelona – March 30th 2016
The Jam before, the 4th, was a big crowd, difficult to organize and to listen to. But, with a few musicians, this 5th one brought down the statistics, an intimate Jam among friends.
opening trio
Oriol Roca – drums
Diego Caicedo – electric guitar and amplified objects
Luiz Rocha – clarinet and bass clarinet
joined by
Ivan Edwards – soprano sax
Owen Kilfeather – voice
Guy – voice and body percussion
El Pricto –  Patillas Black and piano
Ilona Schneider – voice
Carlo Mezzino – piano
Maria Pappalardi – voice
Here's a record of the past free improvisation jams at Nocturna Discordia: the 1st, the 2nd, the 3rd and the 4th.