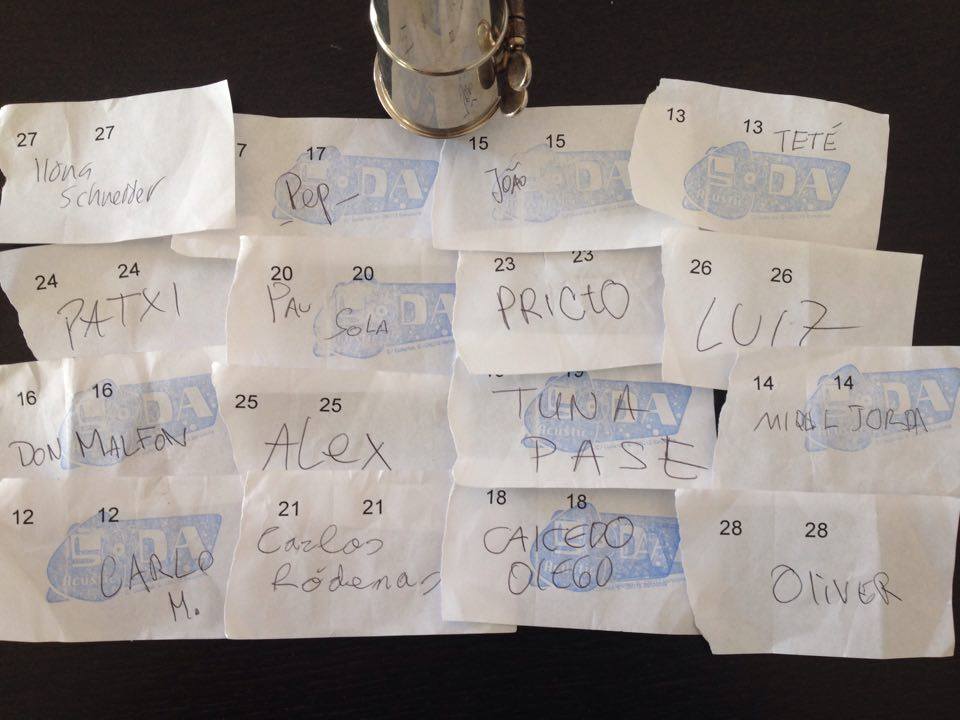 This was Nocturna Discordia #56 and the 3rd Free Improvisation Jam Session.
Barcelona, 20 January 2016
The trio that opened the night was:
Patxi Valera – drums
Àlex Reviriego – double bass
Luiz Rocha – soprano and bass clarinets
Then, once again the routine was:
1. pick a name out of a hat;
2. throw a four-sided dice to define if the musician is playing either solo, duo, trio or quartet;
3. back to the hat, pick the other names, if applied.
At the second round we were throwing 2 four-sided dice so that everyone could play once more.
Great music by the opening trio plus:
Ilona Schneider – voice
Pep Mula – drums
João Braz – cello
Pau Sola – cello
Teté Leguía – electric bass
Carlos Ródenas – electric bass
Carlo Mezzino – piano
Diego Caicedo – electric guitar
Olivier Jambois – electric guitar
El Pricto – alto sax
Don Malfon – alto sax
Miquel Jordá – sopranino sax
Tuna Pase – voice, flute and electronics
Here's a record of the 1st and the 2nd Impro Jam @ Nocturna Discordia.