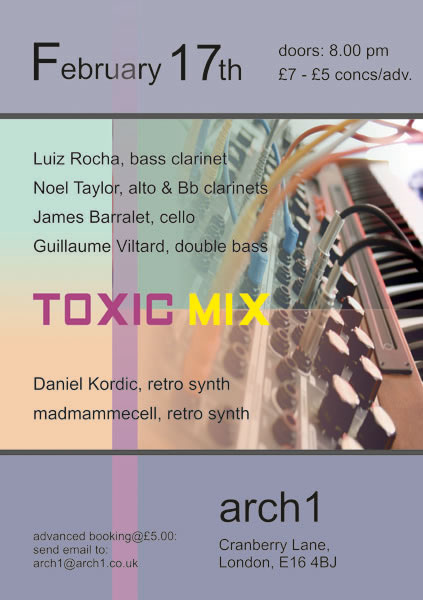 Toxic Mix at Arch1, London – 17th February 2015
Cranberry Lane
London, E16 4BJ
Free improvisation at Arch1. There are two groups this night!
First one, a retro synth duo with:
Madame Cell, and
Daniel Kordic.
woodwinds and strings closing the night with:
Noel Taylor – soprano clarinet
Luiz Rocha – bass clarinet
James Barralet – cello
Guillaume Viltard – double bass
Thanks Noel Taylor, for organizing it all!
More details about the gig at the Jazz Near You website.